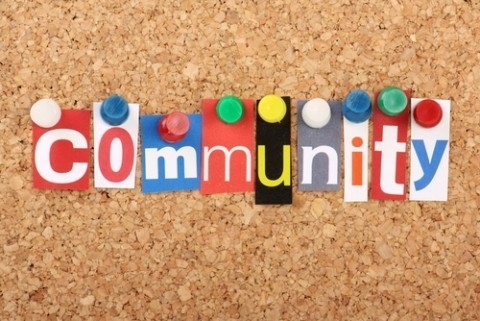 5 Ways to Increase Community Engagement with RebelMouse
Published 12 September 2013
Nurturing conversations and keeping your community engaged requires planning. At RebelMouse, we've seen many brands, publishers, bloggers, non-profit organizations and community managers take engagement to the next level by highlighting conversations from their communities.
1. Tell your Story - You can build a campaign around a hashtag in seconds! It's now easy for your community to tell their story and make the community more engaged and interactive. Here's a great example of how UK Cycle Clothing retailer Always Riding is doing that with RebelMouse. 
2. Events - Getting people to attend your events is one thing. Getting them to share their experiences to their audience is another! We're making it so simple and easy for companies to showcase the feedback and conversation around your events and conferences so you could focus more on organizing your events and meetups. Let your participants do what they do best - engage!
Check out our helpful guide on how to make the most of your events with RebelMouse here. 
3. Contests - Whether you're managing a community for startups or brands, contests are essential in keeping the community excited about your cause! You may now easily keep track of the entries around your campaign bytracking a hashtag on Instagram or publish an entry by favoriting it on Twitter. You will no longer have to manually tally all the entries on various social platforms as we can help you easily setup a campaign around a hashtag and all the entries tagged with those keywords can be displayed beautifully on your site!
4. Chats - If you're a thought leader who regularly hosts Twitter chats, it's important to keep track of the questions and responses to your topic - real time! 
By simply assigning a hashtag to your chat, we can help you showcase the conversation around the topic so you can easily  showcase real-time tweets, photos, videos and more from hashtags - all in one place! 
5. Monitoring - You cannot improve what you cannot measure and track. Therefore, we aim to provide your with super powers such as the ability to instantly create your own site with your own domain, integrate Google Analytics for in-depth stats on your site and even send customized newsletters to your targeted audience. 
We invite you to brainstorm ideas on how you can use RebelMouse to showcase your community and increase engagement in seconds! Email us at early@rebelmouse.com 
Crowdsource content from your community by showcasing a hashtag!
Increase engagement on your events by showcasing the audience reactions and conversations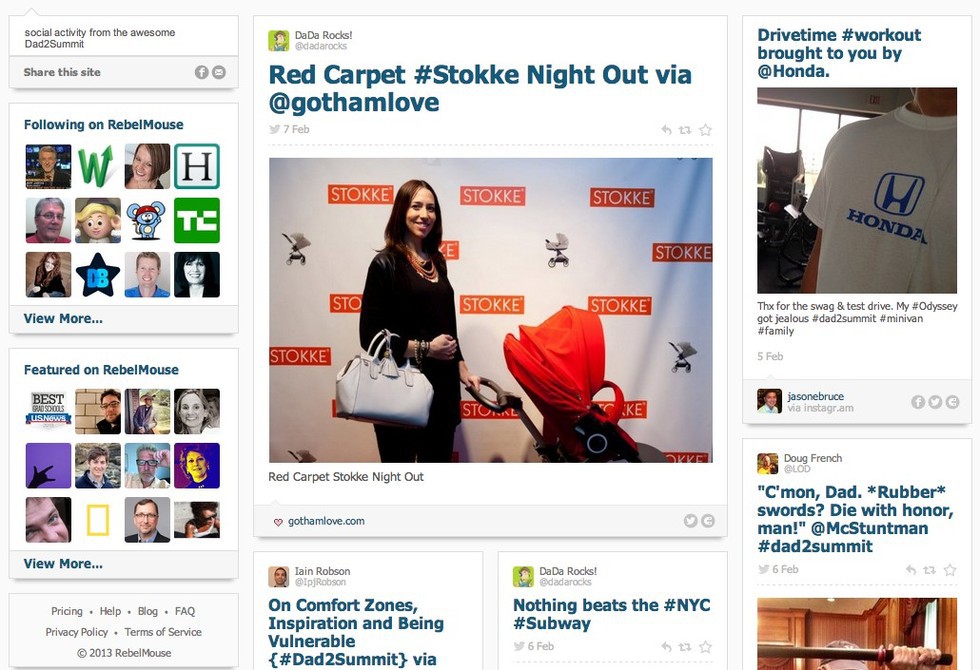 Tracking entries on your social media contests made easy with RebelMouse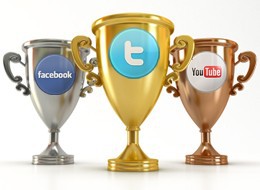 Embrace the thought leader in you! Host a Twitter chat and easily track the questions and answers with a hashtag